UP CLOSE: Sarah Lewis, partnership manager with Street's Mid Somerset Consortium for Initial Teacher Training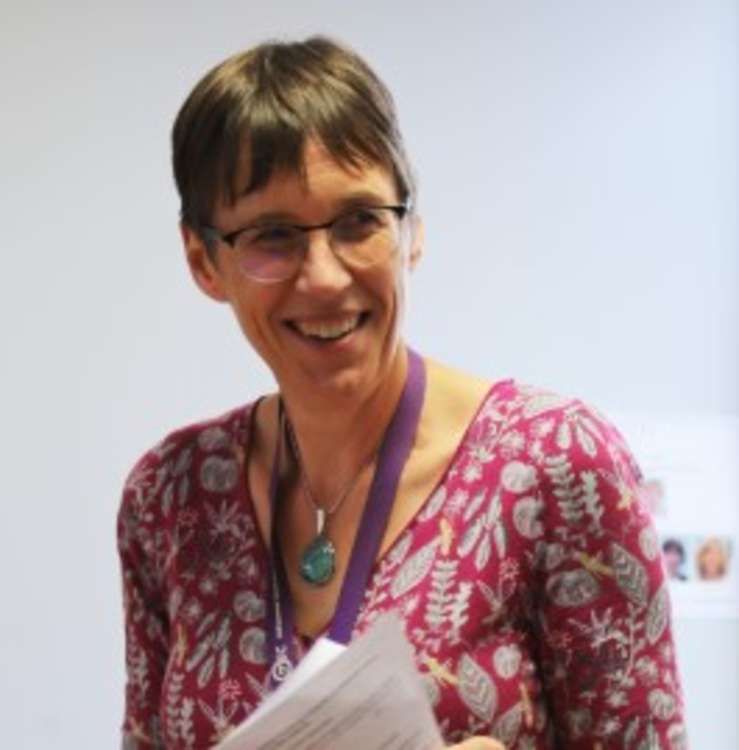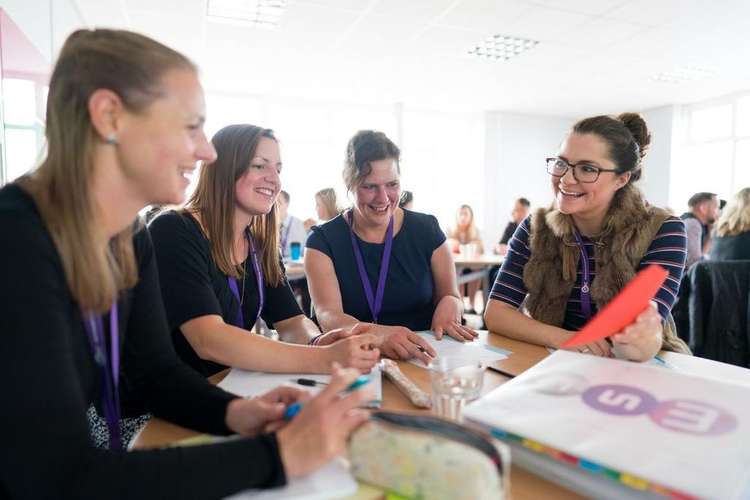 Street Nub News aims to be supportive to every element of the area's community from business and shops to people and charities, clubs and sports organisations.
We will be profiling some of these businesses and organisations regularly in a feature called 'Up Close in Street'.
Based at Crispin School in Street, the Mid Somerset Consortium (MSC) for Initial Teacher Training offers on-the-job teacher training in partnership with local secondary schools.
In a spare moment, we caught up with the MSC's partnership manager Sarah Lewis to find out about the training, and how she thinks the school community in Street coped with the challenges of Covid.
Tell us what your role involves from day to day Sarah?
Like teaching, every day is different and you don't always know what is going to land on your 'doorstep'.
Tuesdays are my favourite day by far. It is our centralised training day and we have all of our trainees come in to Crispin School to our dedicated training suite and spend the day immersed in the theory of teaching and learning.
It is always a great day as everyone has different experiences and ideas so we all learn a lot from it. I also spend time 'out and about' in other towns and villages visiting trainee teachers in their schools, watching them teach and helping them to improve their practice.
My main reason for getting up in the morning is to ensure that our young people have able and inspiring teachers in front of them at school who are going to work to help each of them reach their potential so that when they leave school they have choice over what they can and want to pursue as a career.
Tell us a bit about your personal business background - have you always lived locally and if not, what was the reason for moving here?
I haven't always lived in this area. I was born and bred in Monmouthshire and then went to university when I was 18.
After university I was living in Manchester for a while and decided that I missed the countryside and wanted to move south again. Somerset was a very happy accident and I love being here.
What do you like about the Street area? How are you involved in the local community?
I am a biologist by training and have a passion for plants. The countryside around Street has a wealth of different habitats and plant life which is so interesting.
I never mind being stuck in a traffic jam as there is always something really interesting to look at through the window. I have recently started to make baskets so the levels are an ideal place to be based with so much willow growing.
Tell us a bit more about the MSC at Crispin?
We are a school-based initial teacher training provider which means that we train graduates to become secondary school teachers in our local schools. We are ideally suited for people who want to learn 'on the job' and be part of a school community.
If you live locally and want to be a secondary school teacher then we would be the ideal first call as we work with all of the secondary schools in the area.
We are based at Crispin, which is an ideal location but work with schools as far afield as Blandford Forum and Minehead. Crispin School has a great commitment to training teachers and we have trainees placed here in various departments each year.
Can you give us an example of a local teacher who trained through the scheme? What are they doing now?
Mel Wells was living in Shepton Mallet when she trained with the MSC from 2017-18. While training through the MSC as an English teacher Mel was lucky enough to secure a job at her training school, Stanchester Academy.
Starting as a Newly Qualified Teacher in September 2018, Mel was always keen to learn and develop professionally. At the end of that academic year the head of English left for a new role elsewhere.
Curriculum was absolutely where Mel's skills and interests lay, so she decided to apply for the role and got the job. Officially Mel took over as head of English after Easter 2020 - which was somewhat surreal given it was in the middle of the pandemic.
Needless to say, Mel's first full year as head of department was quite a trial by fire, but she absolutely loves her job and wouldn't change it for the world.
What businesses do you like and use in the Street area?
We use Burns the Bread to cater for lunches for our school mentors when they come to Crispin for training, their sandwiches always go down well.
Musgrove Willow is great for basket-making supplies and advice - really friendly and helpful. Crispin Crafts and Haberdashery also keeps me crocheting.
The lockdown was very difficult for many people - how do you think that Street as a village has coped?
As far as the school community has coped, I think that it has done incredibly well. It has been impressive to see such a quick switch to online learning from staff and students.
I have watched online lessons and been so impressed with the learning that has gone on. Walking through Crispin School this term, it has been wonderful to see things back to almost normal with students able to meet up with their friends and be taught in class by their teachers.
Everyone has worked so hard to make things possible but still remain diligent and considerate of others.
If there was one thing in Street you would change, what would it be?
Fewer road works on the way here and no parked cars on yellow lines holding everyone up (a bit of a bug bear of mine!).
If you could choose one famous person to play you in a movie about your life, who would it be and why?
I'm not sure that I'm interesting enough for there to be a film made about me. If you had to push me I would say Whoopi Goldberg, I would just love to be as funny as her.
You can visit the Mid Somerset Consortium website here.
Check out some of our previous Up Close profiles:
Paul Sander-Jackson, social enterprise advisor
Brian Walton, head teacher of Brookside Academy
Nick Barrett, owner of Nick's Waste and Rubbish
Lena Dee Oliver, dance and fitness class organiser
Would you like to be the subject of an Up Close profile or do you know someone who we should feature? Contact [email protected]